The primary reason for a person or company to consider security systems is for the protection of assets and people within a property. Therefore most, if not all will, find security systems essential for their properties.
A bank would be the most obvious example of a business that needs a security system. A bank without a vault, for example, would probably be robbed every other day! So, its common sense that a bank would need a very comprehensive security and surveillance systems and protocols in place.
Now, lets look at the various types of security that you can implement to secure your property.
CCTV Security Systems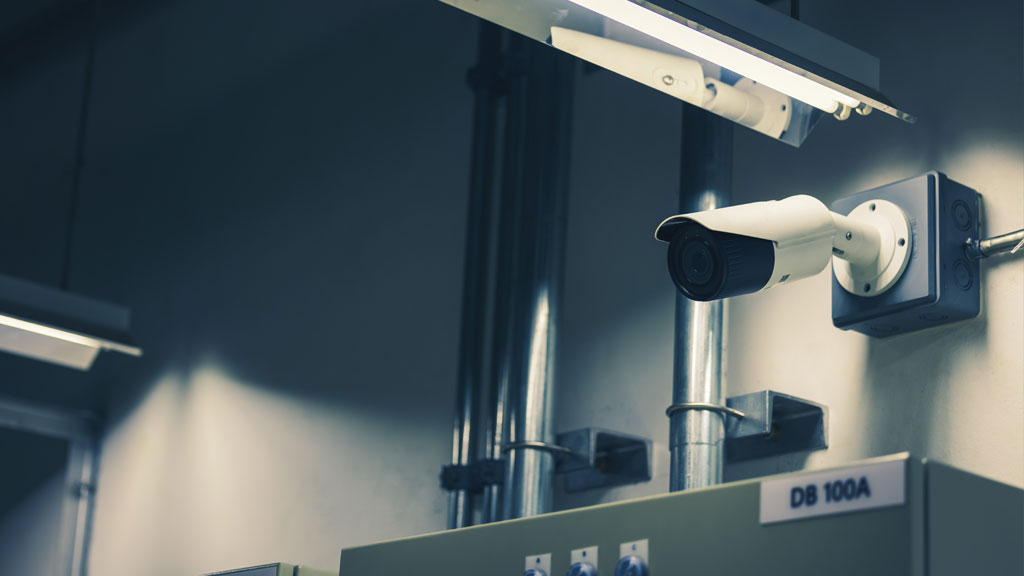 Closed-circuit television (CCTV) is a private video network that uses various types of cameras and monitors to allow security personnel to monitor live footage or recorded video. A CCTV system is considered the core piece of technology that supports all other security initiatives. This is because, there is no other technology that can provide visual evidence of undesired activities taking place in your property.
CCTVs are also used in the public sector to monitor public orderliness and crime prevention. This helps our public law enforcement agencies to quickly respond to incidents in a timely manner and to solve crimes. Furthermore, CCTV installations can also be used for monitoring vehicular traffic on highways and roads. And more recently, with the help of sensors, to detect and monitor flash floods!
Cameras are usually mounted in elevated positions, to allow for maximum field of vision. Today, CCTV cameras supports HD resolution, varying range and some cameras even support a 360 degree field of vision!
Benefits of CCTV System
24/7 surveillance
Night Vision capability
Centralized monitoring with multi panel LED video walls in a command and control centre
Remote monitoring with IP enabled Cameras
Less security personnel required for monitoring a large compound.
Allows monitoring of personnel or vehicles entering and leaving your property
Secure the perimeter of your private property
Deterrence of criminal activity
Provides compelling video evidence of wrongdoing that can aid criminal prosecution in court of law
Access Control Systems
Access control systems are systems that allows the access to a room, office or building for authorised personnel. Traditionally, a lock and key system is used to allow access to secured rooms and facilities. This has since changed. Today, access cards enabled with RFID technology, are the most common way to control access. This is most found in office buildings where a security desk and gantries are placed at main entrances.
With improving technology, such as advanced image recognition and machine learning, biometric data such as facial features, fingerprints and retina scans are used. These are used to control access for highly secured places.
Adoption for these technologies are still in its early stages although places like Changi airport, in Singapore have adopted fingerprint recognition technology to speed up processes at the immigration gates. Today, mobile smart devices already have the technology to recognise facial features and fingerprints. It is hot hard to imagine, that biometric data will be used on a large scale in the future.
However, access control systems are not fool proof as they are not immune to physical tampering and forced entry. Therefore, alongside any good Access control system, Sensors, Alarms and CCTVs are used to monitor and notify personnel and authorities.
Benefits of Access Control Systems
Provides controlled access to your secured facility, office or property
Easily revoke access for lost, stolen cards or terminated staff
Easily control levels of access to individual rooms
Less security checks for pre-approved person or vehicle
Sensors and Alarms
Alarms makes use of sensors to detect movement or sounds to detect trespassing or break-ins. These types of alarms are usually used in places where there is very low human activity or during the night. For example, security personnel will enable the alarm system when a building is closed for the night when any movement or sounds are not expected.
Movement sensors detect movement by using Infrared, Photoelectric Beams or microwave sensors. These invisible light waves detect anomalies on the electromagnetic spectrum with differing sensitivities and ranges. Depending on the nature of the secured room, different types of devices should be used.
Sound sensors on the other hand, uses microphones. Special microphones, hardware and software are used to detect sounds that may not audible to the human ear. These are suitable if your facility is mostly unattended. For example, data centres where engineers work remotely and any unexpected sounds is an indication of an authorised access.
All these sensors trigger alarms, floodlights or even notify the police or security company. Alarms can be audible or silent depending on the use case. For homes, most opt for an audible alarm to wake the occupants and to scare the intruder.
However, false alarms can happen quite frequently. That is why a CCTV system should be installed alongside alarm systems. As the first course of action is to see what is happening in the facility and execute security protocols accordingly. Additionally, a PA system can be set up to quickly notify occupants in the facility to react to emergencies.
CCTV Installation Singapore
Our Singapore CCTV solutions are trusted by the public agencies and private companies. At Optvio we have worked with public law enforcement agencies, schools and associations with a variety of Audio Visual Solutions.
We work with you in accordance with your security plans to design CCTV systems and recommend cameras and supplementary AV equipment such as recording devices and command and control center setups to support a comprehensive surveillance coverage for your facility. Contact us for a non-obligatory discussion and quote.